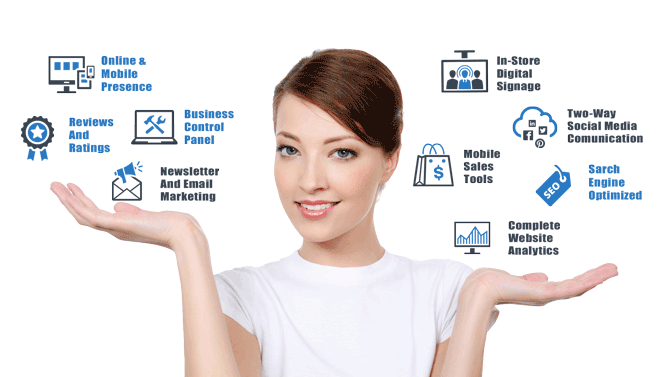 Customer

Praise

What do our customers say about us!
"Awesome! I am so Happy with your Sales and Customer Service!" -- J.W.

Landscaping
"Great Communication Tool for our School! Great Training and Support" -- M.H.

Education
"Makes it Easy for our Customers to Contact us Anytime" -- G.H.

Automotive
"Dynamic & Effective Platform! Professional Assistance and Followup" -- P.M.

Fitness
Explore

Features

Everything a business needs to maintain presence and communicate with customers.