Social Media and Email

Communication
Your business needs to communicate with customers today and evolve with technology. With Ayna you can communicate via email one-to-one, marketing campaigns, as well as Social media and SMS. Get instant notifications from you website to your mobile and more.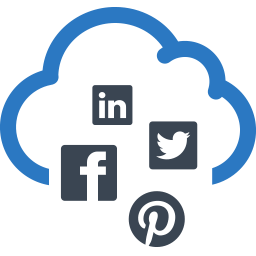 Social Launchpad
Our signature service allows business owners to communicate and engage with customers on popular social media channels ( Facebook, Twitter and LinkedIn).
With Social launchapd you can instantly send your message to all your followers and friends on unlimited number of profiles and pages. You can schedule communicaiton for weeks and months to come to stay visible in front of your customers. Engaging your customers in social channels to maximizes your exposure, allows you to get feedback and respond quickly to discussions related to your business and brand.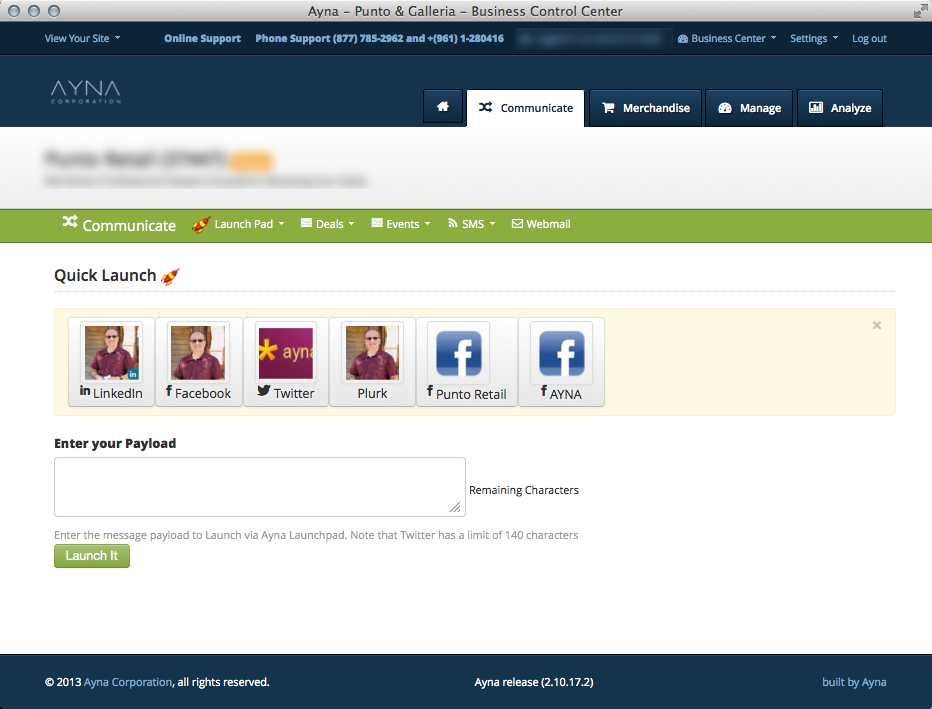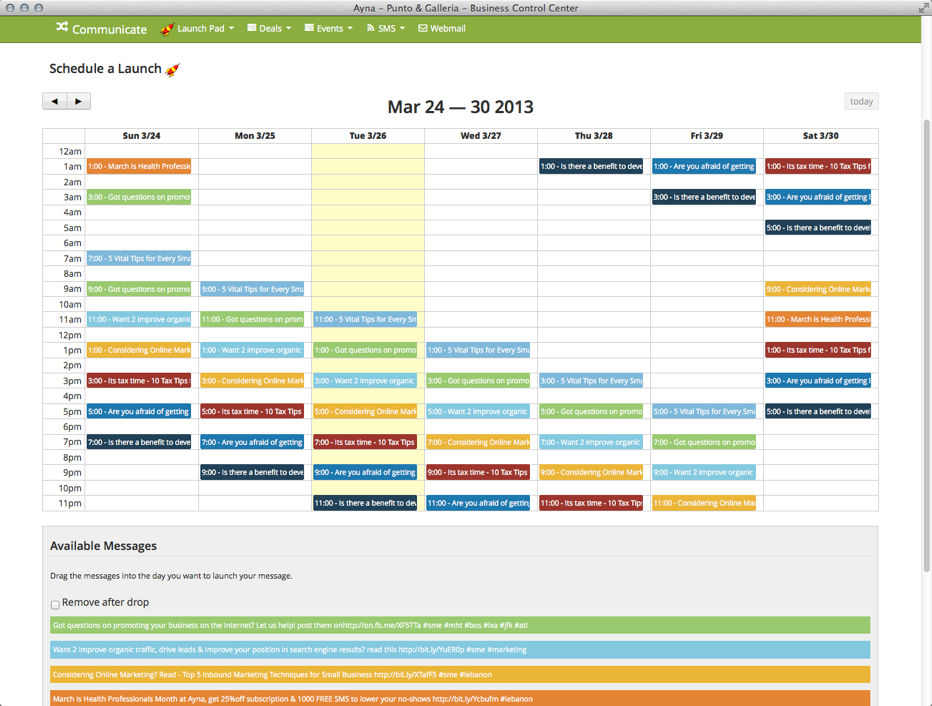 Social Launchpad screen shots (Quick Launch & Schedule Launches)
Business Email
Business email provides solid reliability and excellent deliverability, along with a feature-rich webmail application. Our package typically include five (5) business emails with unlimited aliases, and you can add as many mailboxes as you need for $5/user/month.
Email Service features
Feature-rich webmail application supported by 24/7/365 monitoring team
Each Mailbox comes with unlimited aliases.
Industry-standard POP3, IMAP, WAP (mobile) and Webmail access.
Fully-localized Webmail in English, French, Spanish, German, Dutch, Italian, Portuguese, Swedish, Norwegian, and Danish.
Complete spam and virus protection for both inbound and outbound mail to protect you from threats.
5GB of storage with the ability to send large attachments thanks to a generous 35MB message size allowance.
Desktop and Mobile Ready
Secure Webmail, IMAP and POP Support
Easy to migrate. Our staff can migrate you with no downtime or loss of data.