All-in-one Marketing Solution for Professionals & Retailers
Ayna offers business owners an integrated online-mobile presence and social marketing platform, enabling them to increase sales by connecting with customers and managing their business information and reputation online. Ayna accomplishes this through two services:
Punto designed for retails stores as a digital platform connecting to social media networks and use search engine organic placement to increase visibility and business.
Galleria designed for Enterprise business such as malls and shopping centers enabling them to fully monetize and utilize their online real estate potential to help shoppers and increase sales for tenants, all this without worrying about hardware, hosting, deployment and upgrades.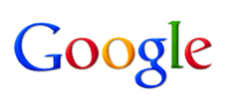 Punto Retail
www.puntoretail.com

Locations
+961-1-280416
153 Elias Herawi Ave
Nohra Bldg, 8th floor
Furn El-Chebbak, Beirut
Lebanon
800-701-4303
131 Daniel Webster Highway
#712
Nashua, NH , 03060
USA
Information
9:00 AM - 5:00 PM
Monday - Friday
Free
Pay with