Coaching and Consulting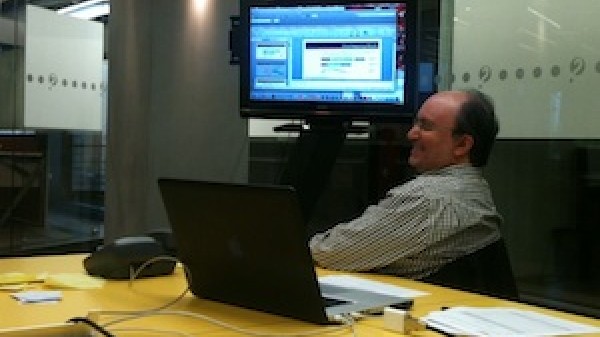 Ayna offers agile coaching, consulting and training services to companies who are using agile practices or planning to adopt agile principles, to better adapt to market changes and address competition from other agile organizations.
Ayna offers public and private training in Scrum for Scrum Masters, Product Owners and Team members to build their knowledge and empower teams with the tools they need to excel and succeed in their projects.
Ayna offers agile organizations coaching and consulting services that include coaching scrum masters, product owners and teams. Coaching includes working with teams and management on backlog, team communication, dealing with impediments or any other project issue. Our consulting experts will coach your team on how to use Scrum to identify the issues to solve current and future ones.
Private and Public Training
Teams that employ Scrum are more productive, can find problems quickly and fix them before they become a major issue. These teams can also adapt to market changes and proactive at improving themselves.
Ayna has an outstanding record in training teams on Agile principles and promoting technical excellence. Ayna instructors are experienced in using Scrum to solve complex problems, using self-managed scrum teams focused on building value to their customers as early as 2005.
Ayna classes are lead by highly qualified coaches and trainers on various levels of implementations guaranteeing a smooth coverage of Scrum for teams and managers. All trainers are certified as Scrum Masters, Scrum Product Owners or Scrum Professionals from Scrum Arabia, Scrum Alliance or scrum.org.
Private classes are offered to teams within the same organization, they are typically hosted at the private organization and scheduled on demand.
Coaching and Consulting
Scrum teams need to retrospect on sprint and release levels, to enable the inspect and adapt cycle, and consultants greatly help in that process. Our coaches work on building a culture of self-managed teams that are cross functional. They achieve this by focusing team members on the a common goal, and using the Scrum framework to get there. We primarily work on a bottom up approach, building Scrum teams and scale them as needed, instead of building a massive set of teams that may fail. We believe and live the Scrum values and use them everyday in our interaction with team members, management and our customers.
Ayna experts helps medium and small companies to transition to Scrum, from planning, to execution and evaluation progress. We work with managers, teams and executives to create a Scrum Backlog for the transition itself and work toegther on implementing it.
Ayna University Coach assesses the impact of the agile changes on every role in your organization, and quickly enables your teams to:
Solve problems that affect negatively your ROI.
Enact Best Engineering Practices (CI and TDD)
Adapt to the new culture and methodology.
Improve the processes.
Grow in maturity.
Increase motivation and satisfaction.
Scrum Arabia Certification
All Scrum classes offered by Ayna University are certified by Scrum Arabia. Ayna Agile University instructors have trained and coached ASMs and ASPOs for companies in Beirut as early as 2006 and shares its hands-on experience with other companies in the region in the spirit of Scrum. Ayna has progressed from using Scrum in one team to a Multi-Teams enterprise environment, covering all software development and business stages with constant customers interaction in several countries and across time zones.
Anyone who implements Agile or Scrum Methodologies can join Scrum Arabia and benefit from
Attend Free Scrum Meetings to exchange knowledge and network.
Post Scrum and Agile articles.
Create a professional Scrum profile page to connect with other practitioners in region.
Discount on paid public sessions offered by Scrum Arabia partners.
Anyone who has attended Ayna University courses can join Scrum Arabia.
Certified Membership benefit from a free refresher session within one year from the certificate date.
Ayna Training is available for All MENA regions
Reserve by phone +961.1.280416 or contact us